Quote:
Originally Posted by
sandmanred

Starting design on a new motorcycle gas tank. I want to make more or less this shape. I want the outer ridges but I might suppress the ridge down the middle a bit. I've got basic hammers, dollies, stump, sandbags and e-wheel to work with. Looking for thoughts on where to run the seams on this part of the tank?
This image show most of tank, the portion that's out of sight will mostly be open tunnel. The ridges will smooth to almost nothing at the tunnel opening.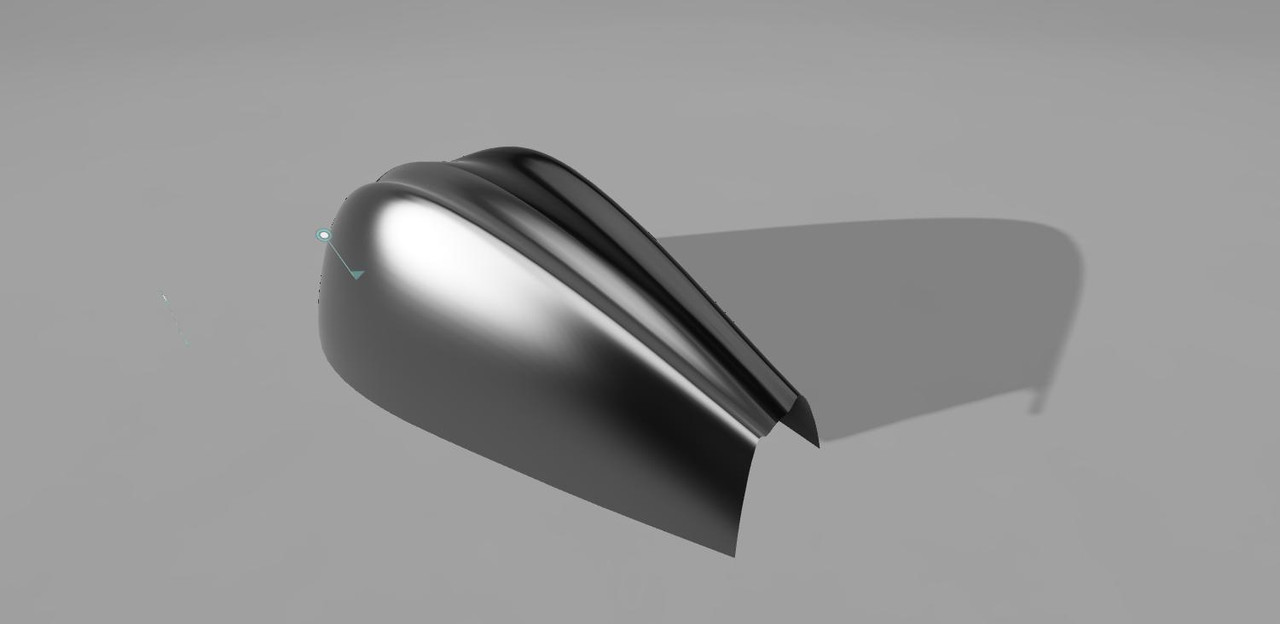 If I were in my first year of metalwork, I would make it from 3 pcs, left center, right, and use the two "shoulders" as my seams, putting them on top, but making sure that the part edges were rounded a little bit to meet, so the weld was not on a sharp, but on a little rounded surface. (gives more support against distortion whilst tacking)
With more experience in shaping and having a way to work your 3 peaks evenly, I would make in two halves and weld along the center. Far too laborious with hand tools, though, so doing the 3-piece would be plenty enough work.